Testosterone Test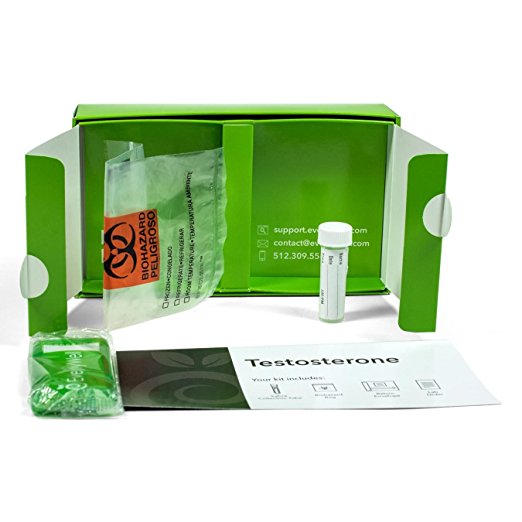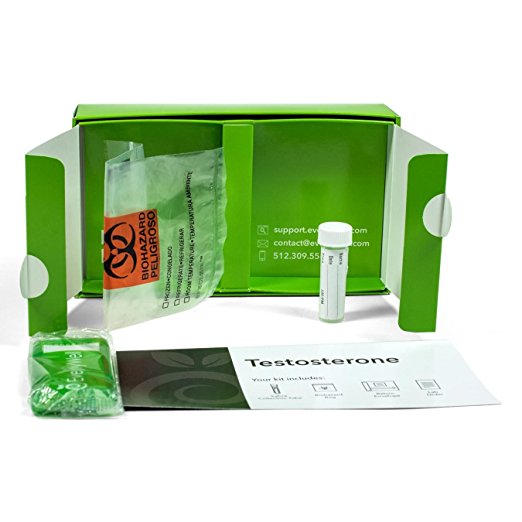 Testosterone Test
This at-home test for men quickly checks to see if you are producing adequate testosterone for your age.
Saliva-based testosterone test measures "Free Testosterone"
Identify whether your testosterone is at a normal range, in the low range (low T), or high.
KITS NOT PERMITTED FOR USE IN MD, NY, NJ, RI.
Many men are concerned whether they have low Testosterone -- without even necessarily knowing what their testosterone levels are ( or should be). Average testosterone levels decrease as men age. Starting around age 30, testosterone decreases about 1% per year, on average. This is part of the normal ageing process. Some men may develop abnormally low testosterone levels. With EverlyWell at-home Testosterone Test, men can identify if their Testosterone levels are lower than the common range for their age.
The EverlyWell saliva-based testosterone test for levels of "Free Testosterone". Your results will provide detailed information on whether your testosterone level is normal, low, or high compared to reference ranges in your age group.
What guidance will I get along with my results?
EverlyWell will provide evidence-based guidance about lifestyle changes you can make that can positively impact your results and more importantly your health. It's always a great idea to share your results with your doctor, and we'll give you a head start.