Nutrafol Hair Loss Supplement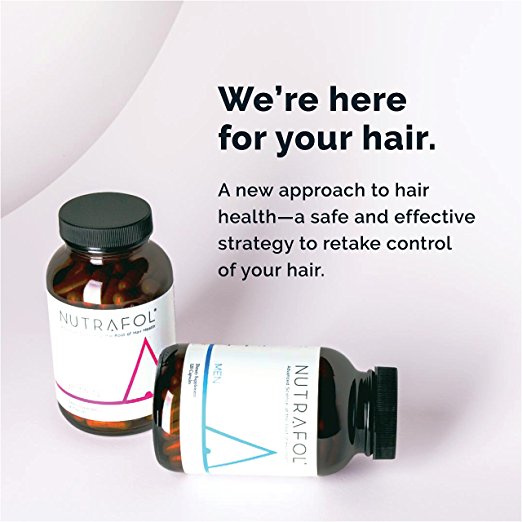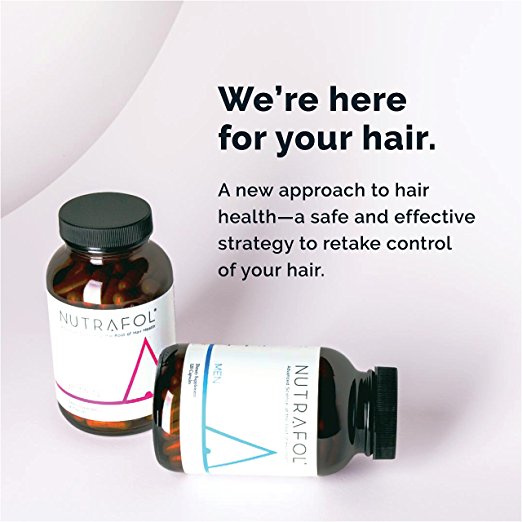 Nutrafol Hair Loss Supplement
Nutrafol's first-of-its-kind preventative formula-powered Synergen Complex provides breakthrough ingredients to revive hair production in the scalp and follicles:
Patented and Clinically Tested DHT Blockers,
Three Patented and Clinically Tested AntiOxidants and AntiInflammatories
Three Patented Vasodilators
14 Vitamin, Minerals and Amino Acids providing the critical building blocks of healthy hair
When it comes to understanding hair health, Nutrafol® has taken a scientifically driven, holistic approach. By unpacking the effects of internal and external triggers, they have created a high-quality, innovative solution for individuals experiencing hair loss.
Nutrafol® has identified the natural cycles of growth, regression and rest that each hair follicle experiences based on its individual biological clock. Considering the environmental changes affect the hair follicle's production cycle, Nutrafol addresses both internal and external triggers that can influence the body's immune system and metabolic pathways. By looking at the follicle, Nutrafol has established common threats to the hair cycle, which include free radicals, oxidative stress and inflammatory markers. This disruption produces damaging molecules and additional free radicals, setting of a chain reaction that puts the follicle and immune system in motion by producing a chemical molecule known as cytokines. This is what causes the hair to stop growing.