KardiaMobile EKG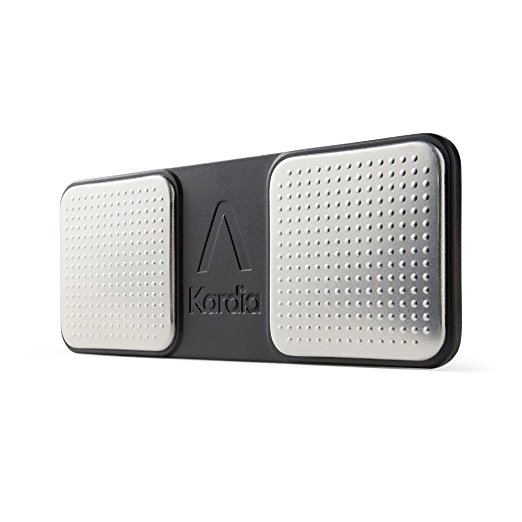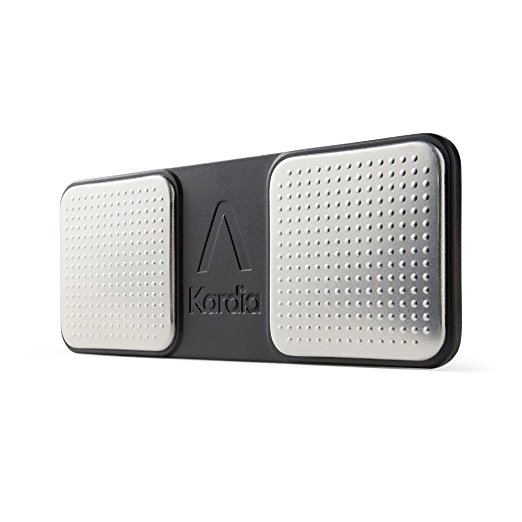 KardiaMobile EKG
FDA-cleared, clinical grade mobile EKG monitor
Kardia captures a medical-grade EKG in 30 seconds anywhere, anytime.
Used by the world's leading cardiac care medical professionals and patients. More than 20 Million EKGs recorded.
Kardia works with most smartphones & tablets on Android & iOS.
Includes one KardiaMobile phone clip.
Take an EKGanytime, anywhere with KardiaMobile
Take a medical-grade EKG in just 30 seconds. Simply open the Kardia app on your smart phone, put your fingers on the electrodes and see results instantly.
Dimensions: 8.2 cm x 3.2 cm x 0.35 cm
2 3cm x 3cm stainless-steel electrodes
Weight: 18 grams
Power: 3V CR2016 coin cell battery (included), 200 hours operational time, 12 months typical use
EKG Characteristics
Single Lead ECG

10 mV peak-to-peak input dynamic range

30 second to 5 minute recording duration

300 samples per second sampling rate

16 bit resolution
Kardia App
Use of KardiaMobile requires the companion app Kardia, available for download in the App Store and Google Play, for compatible Apple or Android devices.